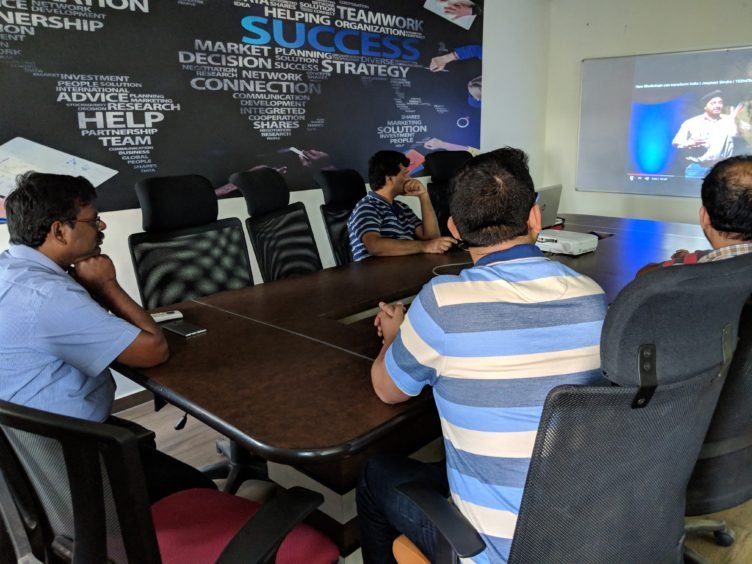 Blockchain for startups
The industry's biggest revolution is here and its ready to impact startups like yours! This talk by Jaspreet Bindra (digital transformation and Blockchain expert), #blockchain expert followed by our leaders, demystifies blockchain for startups as never before.
Blockchain is currently at the peak of the Hype Cycle. It is a simple concept, yet difficult to understand and comprehend It is also in the same place as the Internet was in 1995 – very early, with its major applications yet to be built. Blockchain is a much a philosophy as a technology, and has the potential to change the world as the Internet did.
Until very recently, he was the Chief Digital Officer of $20bn Mahindra Group; and he continues as their Digital Adviser. He speaks, writes, teaches and consults on Digital Transformation and Blockchain, and is currently building a company around the same.
Upstart Coworking Space brings together entrepreneurs, create leaders and grow together. Experience a better way to work. Uplift your business and career. Start here.
One of the main advantages of joining a coworking space is that it gives you access to a network of experienced entrepreneurs. If you are a startup founder in the early stages of launching your business, it's incredibly valuable to connect with successful entrepreneurs. We offer mentorship programmes, and organise regular workshops or talks with industry leaders.You will find an unique support system that helps you to scale your business. Below is one of our webinars.