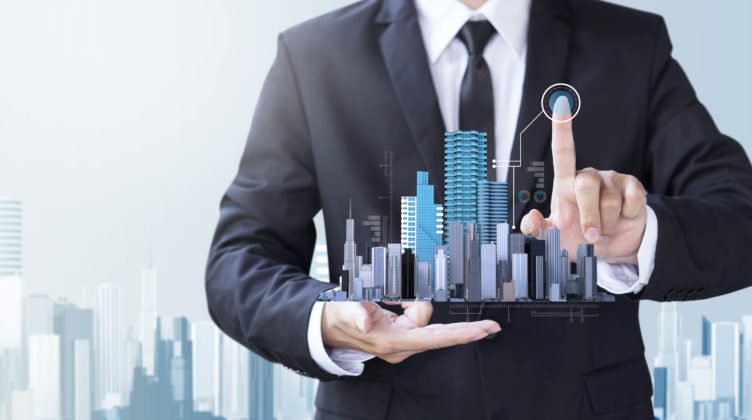 Take a seat at favourite coffee shop or bar or restaurant and soon you will be hearing murmurs of startups, VCs and funding at a neighbouring table. This is where the entrepreneurs of Whitefield, Bengaluru come to meet. One of the place is coworking space whitefield
Interested? Lets explore more in this article.
Whitefield is known to be the second most preferable destination for Business.
Pros: A district with a proud tradition of tech innovations, great support network for entrepreneurs.

Cons: It can be a difficult place to run a business – many practical and cultural challenges to overcome.

What to expect: A chaotic, bustling ecosystem
Infrastructure
The Whitefield railway station is about 6 kms.  It lies on the Bangalore-Chennai route and so this section is slated to be converted to a quadruple line.

The Container Corporation of India (CONCOR) has a large inland container depot just off Whitefield road near ITPB in about 5 kms

Whitefield has shopping malls like The Forum Neighborhood Mall, Phoenix Market City, Park Square Mall, Inorbit Mall. The nearest is forum neighborhood mall in 100 metres.

It also houses the renowned super specialty hospital, Sri Sathya Sai Institute of Higher Medical Sciences and Vydehi Institute of Medical Sciences and Research Centre in about 5 kms.

Whitefield has extensive city bus connectivity with a wide range of services offered by BMTC, located just below the building

The much anticipated 'Namma Metro project" is expected to cater from Byappanahalli to Whitefield covering 13 stations in between.
Manpower
Whitefield, Bangalore is well known for the quality of education provided by various eminent institutes, every year it attracts aspiring candidate to this City

Few of the well known universities in Bangalore are the Indian Institute of Science(IISc), National Law School of India University(NLSIU), Indian Institute of Management Bangalore (IIMB), National Institute of Design, R & D Campus (NID), National Institut

e of Fashion Technology

(NIFT ), National Institute of Mental Health and Neurosciences (NIMHANS), Srishti Institute of Art design and technology and Christ University.

Few major schools in Whitefield are Ryan International School, Gopalan International School, The Deen's Academy School, The Brigade School, Delhi Public School
Culture
Whitefield culture includes a vibrant lifestyle.People from different parts of India and even abroad have come up with unique contributions to the culture.

Whitefield, Bengaluru has a mix of urban and rural forms of lifestyle.

Most of the people of the urban Bengaluru are working professionals and enjoy the nightlife of Bangalore.  

Whitefield has a splendid clubs for professional as well as entertainment purposes.

Bengaluru has a cosmopolitan culture and celebrates most of the festivals of India

Whitefield also holds many professional as well as leisure fairs.
Businesses
Whitefield has several IT parks including the famous ITPL. Bigger IT brands like TCS, Accenture, IBM, and Tesco are located in Whitefield.

Whitefield is not only known for its IT parks but there are other industries too like Hindustan Lever research center and Padmini Industries.

There is a SEZ (Special Economic Zone) in the vicinity.
Events
Karnataka Trade Promotion Organization (KTPO) trade center is a premier venue for all trade fairs and expos happening in the city. All major domestic and international expos are held here. KPTO was established to meet the growing needs of industrialization and the rapid growth of business. It is located in about 5 kms

There are also others who conduct startup events in a smaller range

Websites like EventsHigh and TownScript list all upcoming startup events
Startups Club
Whitefield is a hub for clubs, meetups and events all around the year for startups

Meetups.com is the best platform to find these networking opportunities

Some of the clubs like StartupsClub, Under25, Yibangalore,

TIE Bangalore and Open Coffee Club also hemp in the same

Recently in Dec 15th and 16th, StartupsClub conducted Demo Day 2018 event in KTPO Whitiefield exclusively for startups. It was a platform for pitches, awards and networking. Upstart was a part of this event.
Costs of doing business in Whitefield, Bangalore
The costs and intricacies of starting and conducting business here can feel impenetrable.

Information on computers and ISP, corporate services, infrastructure, office equipment, office suppliers and services, travel and utility services all need to be considered for a start-up.

Then there are considerations such as real estate terms, state taxes, company set-up process, internet leased lines and statutory documents.

Due to whitefield as a IT hub with major companies established, price is not only the concern here, but also availability of place is one.
Tips for entrepreneur thinking of starting-up in Whitefield, Bangalore
Seek out support.

A number of companies and local government offices provide incubator schemes for small businesses.

Use home-grown tools.

The range of start-ups in Bangalore is incredibly diverse. So much so that a number of tools and services have been established here that could help you in developing your own business. One such example is Dreamstarts.in, a free platform for start-ups where employers can interact directly with potential employees.

Cut costs cleverly.

Finding cost-effective office space is a great way to keep spending down.
Co-working or shared spaces are a smart way to go, since property maintenance and security will be taken care of. They also tend to come with back-up power, the importance of which cannot be underestimated in this chaotic but inspiring metropolis!
COWORKING SPACE IN WHITEFIELD
Upstart Coworking Space – One place for all your Networking 
We are 100mts from Value Forum Mall on Whitefield Main road – opposite to Brigade Cosmopolis in Whitefield, Bangalore -66
Balaraj's Arcade, 4th Floor,
Whitefield Main road,
Opposite to Brigade Cosmopolis,
Whitefield, Bangalore – 66
+91-901 913 9111