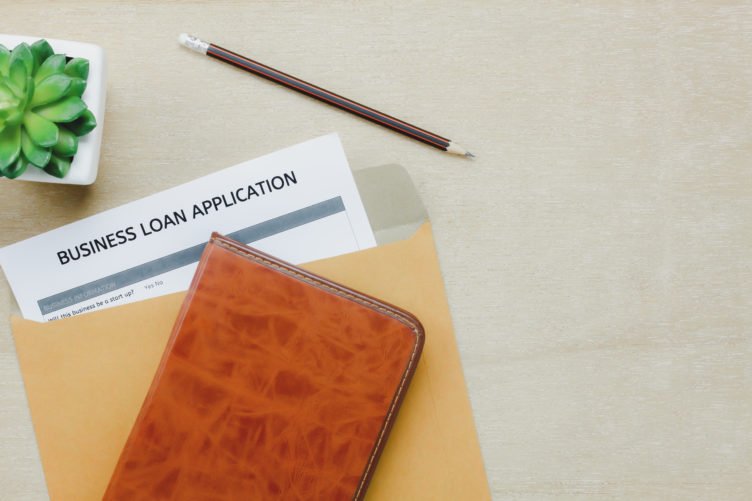 India has the third largest startup base in the world (2016 report by NASSCOM), behind the US and the UK. With the number of startups rising by the day, the Government of India is doing its part to promote and support them. The government is striving to make credit easily available to startups and SMEs.
As soon as an entrepreneur want to start a business, one of the first questions which in their mind is funding of the business. There is more than one source of financing to get their new startup off the ground.
The following are the set of questions an entrepreneur need consider before choosing an option to fund your start-up business.
How much upfront cash do you have?
What is the interest rate and how much will it cost you on a long term?
How much is the equity you need to give up to get the financing you need?
Is there a personal guarantee required to be signed which states that you need to repay the amount if your business cannot?
Taking all these questions into consideration, below are 12 ways an entrepreneur can fund his business based on type of personal as well as business personality possessed.
S. No.
Startup Loans
Details
1

The Credit Guarantee Scheme (CGS)

Firtly, With SIDBI (Small Industries Development Bank of India) as its partner, the Government of India is running this scheme (CGS), which gives unsecured loans to Micro and Small Enterprises. A maximum of Rs 100 Lakhs can be borrowed in the form of Term Loans or Working Capital Loans.

Know more and apply with:
https://sidbi.in/index.php

2

MUDRA Loan Scheme

Secondly, View more and apply with: https://www.mudra.org.in/
 

·       Shishu

These are loans up to Rs 50,000 with no collateral, @1% rate of interest/month, repayable over a period of 5 years.
 

·        Kishor

These are loans above Rs 50,000 and up to Rs 5 Lakhs.
 

·       Tarun

These are loans above Rs 5 Lakhs and up to Rs 10 Lakhs.
3

 Stand Up India Scheme

Thirdly, Stand Up India is a special government scheme which aims to financially empower SC/ST and women entrepreneurs of the country. An amount ranging from Rs 10 Lakhs to Rs 1 Crore can be borrowed.

Know more and apply with: https://www.standupmitra.in/

4

Bank Credit Facilitation Scheme

Fourthly, This scheme was started by National Small Industries Corporation (NSIC), to fund MSMEs registered in India. The credit repayment tenure depends on the income generated. It varies from 5-7 years and can go up to 11 years in exceptional cases.

Know more and apply with: http://www.nsic.co.in/

5

Coir Udyami Yojana

 Fifthly, It funds project costs up to Rs 10 Lakh and one cycle of working capital. The rate of interest will be at par with the base rate.

Know more and apply with: http://coirservices.gov.in

6

Home Equity Loan or Line of Credit

Sixthly, Borrowers willing use home equity (20-30% needed) for startup funding.

Know more and apply with: Ask your respective banks

7

Business Credit Cards

Seventhly, Business owners good at repaying debt and wanting quick access to funds.

Know more and apply with: Ask your respective banks

8

Personal Loan

Eighthly, Business owners with good personal credit (600-650+) needing up to $50K in funding.

Know more and apply with: Ask your respective banks

9

Equipment Financing

Ninethly, Businesses where major startup costs are purchasing equipment with a long useful life.

Know more and apply with: Ask your respective banks

10

Friends & Family

Tenthly, Borrowers with wealthy friends and family interested in investing in their businesses.

Network with your family and friends.

11

Crowdfunding

Eleventhly, Startup businesses with a strong brand or dedicated customer following and little-to-no revenue.

Top crowdfunding platfomrs are: gofundme, kickstarter, Indiegogo, fundly, Justgiving and facebook

12

Angel Investors

Twelevethly, Companies requiring funds for rapid growth and willing to take an equity partner.

Top crowdfunding platfomrs are: AngelKings, Wefunder, Gust, Fundersclub, Seedrs, Ourcrowd, Onevest, LetsVenture

13

Venture Capital

Finally, Borrowers ready to scale their businesses immediately and willing to give up ownership.

Venture capitalists are professional financial managers who raise large pools of money from other people (typically institutions such as pension funds and university endowments). They find potential investments from their own extensive networks of contacts.
Three things to do before getting a loan
1)     Prepare a Solid Business Plan
2)     Improve Your Personal Credit Score
3)     Save Your Own Capital
Finding financing when you're starting a business can be difficult, but the twelve options we've discussed above should work for most small businesses.
Upstart Coworking Space is set up as accelerator and incubator; an incubator specializes in growing new and early-stage business and an accelerator offers rapid-growth tools for more established businesses. Both can be resources for information on how to grow your business, depending on your startup's development stage and needs—whether it's applying for funding or finding a mentor.
Not just a community but a platform for growth!
Stay tuned to receive updates on our next blog on this series – Finding Investors!
How to attract potential investment through each channel?
How to crowdfund through Facebook?
How to start a Hedge fund with no money?